Business Broker in Massachusetts
A business broker in Massachusetts can represent you on either side of a business transaction. You can find an ideal business to buy or may get a bid from a potential buyer.
However, completing the transaction can be a long and tedious task for many.
Why Hire a Business Broker in Massachusetts?
Whether you look to sell or buy a business, there are dozens of challenges to overcome. Business transactions require the expertise and experience that a business broker can offer. Many people do not realize the need of hiring a broker until they go through the process.
Here are our top 7 unique reasons for you to hire a business broker in Massachusetts.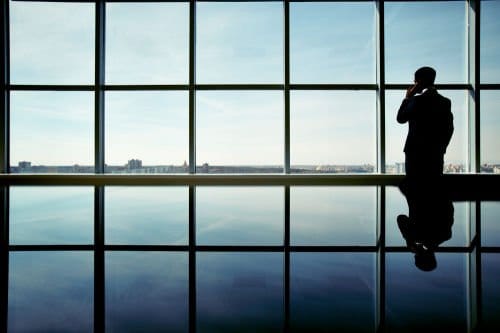 You're not an Expert Business Seller/Buyer
Many people fall for it thinking if they can run a business, they can buy or sell it too. You should be confident in running a business, but you shouldn't let it become overconfidence. A business transaction is a long and tedious process that may require assistance from more than one professional.
There are several situations when you may finalize the deal directly. For instance, if you know the business seller (or buyer) personally. However, seeking help from a professional business broker can save you a lot of leg work and legal complications.
You Lack the Experience in Business Brokerage
Whenever you hire employees for your business, you ask for experience from the candidates. Similarly, every professional comes with industry experience and a particular profession. Business brokers come with experience in the business brokerage industry.
Additionally, a business broker in Massachusetts will have expertise and experience in dealing with local businesses. Experience of the local market comes in handy in several situations, particularly, when buying or selling a conventional brick-n-mortar business. It can open up options for you as a potential buyer or seller of a business.
Business Brokers are Effective Negotiators
Negotiation of a business transaction doesn't replicate the process of common trading negotiations. Business brokers can only be an effective negotiator if they know the business valuation process. Different types of businesses may use different business valuation methods too. Thus, it requires in-depth knowledge of the valuation process to effectively negotiate the business price.
A business broker will dig deeper in bidding before finalizing the deal. For instance, to evaluate the intangible assets of a business or human capital.
Marketing While Keeping the Confidentiality
Whether you want to buy or sell the business, the confidentiality of the process is critical. Particularly, in a sell-side transaction. A business broker can professionally keep confidentiality while pursuing the transaction.
A business broker can professionally balance between marketing a business up for sale and keeping it confidential at the same time. A broker does it by knowing the right platforms to market the business transaction. Similarly, if you're buying a business, you may not want to disclose your ask price everywhere.
Business Brokers will Perform Due Diligence
A business broker can perform due diligence on a business transaction for you. The due diligence involves evaluating several aspects of a business transaction. It involves financial, operational, compliance, regulatory, and taxation issues.
Further, you may need to appraise a business for compliance with local regulatory authorities. For instance, a business broker in Massachusetts can help you evaluate the local business for financial viability, regulatory, and compliance aspects.
Save Time and Cost
It's a common notion to think of hiring a business broker is a costly move. In reality, the commission offered to a business broker can save you a lot of money in the long run. Performance due diligence, negotiations, initialization, bidding, evaluation, and closing a deal can be time-consuming as well.
Buying a business can take time and require careful evaluations to set the right price. On the other hand, selling an existing business can take as long as one year. Thus, working with a business broker in Massachusetts can save you time and cost in the long run.
Continuous Support from a Business Broker in Massachusetts
In many cases, disputes can arise in a post-transaction scenario. These issues can be legal, operational, financial, or restructuring of the business. In some cases, these issues arise after a hands-on experience of running a newly bought business. Thus, you may require the expertise of a professional after the successful completion of the transaction as well.
Post-transaction challenges can be frustrating for both parties. In many cases, these issues turn into the failure of an otherwise successful business transaction. Conventional businesses, in particular, require the expertise of a professional in a post-transaction scenario.
Contact AW Business Brokers to learn more. Call (508) 492-8728 or book online.