Business Broker
Business Broker | A business broker's prime job is to facilitate the buyer and seller of a company, business, or part of it. Likewise, business brokers can render services including industry-specific acquisitions and sell-offs. They act as interlinks between the two parties, thus facilitate both.
Determining the fair value of a private business is the challenging most task in business acquisitions. Business brokers utilize their experience and knowledge to evaluate the true value of a business. They then act to broker the deal between the two parties for a price that is suitable for both the seller and the buyer.
The Role of a Business Broker
Selling and buying of unquoted businesses happen through the brokerage firms quite often. Business brokers keep the transaction favorable for both parties and maintain confidentiality. They help in the legal process as well as to complete the business acquisition legally. The prime objective of a business broker remains to act as a linkage between the buyer and seller though.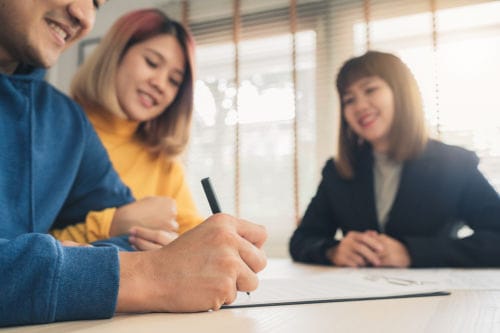 Finding a perfect match for a business sell-off is a complex task. Business brokers can assist you in several ways.
Some key roles that you can associate with a business broker include:
Selecting the right businesses to partner with. Brokers need to prescreen the businesses in their industry of specialty.

A professional Broker evaluates the business fair market value beyond the financial statement.

Business Brokers help you in price negotiations and legal documentation.
A key benefit of consulting a business broker comes through their market knowledge. Business brokers keep the confidentiality of business selloffs while acquiring sufficient information on potential buyers and sellers. They can bring the right buyers to the right sellers.
Since business brokers work in liaison with buyers and sellers, they offer several advantages to both parties.
Importance of Business Brokers for Sellers
Selling a business or part of it is a complex task for unquoted private businesses. Small and medium-sized business owners seek more value from buyers than financial figures. Finding the right buyer requires more inquest than assessing financial stability. A keen business broker would an ideal buyer with interest and knowledge in the same industry as the seller's business.
Sellers go through hefty commission costs with a business broker. If they find the right broker, their commission costs prove worthy.
Some key advantages of business broker for as business seller can include:
Professional brokers keep the deal confidential to give you more control over the transition process.

Business brokers help you to set the right price for a business you nurtured over the years.

They help you in completing the process legally and transparently.

Business brokers negotiate for you and settle the best possible market price.
When you receive the proceeds through a business sale, it has tax implications as well. Professional business brokers can help you minimize the tax liability bill as well.
Importance
Investing in a running business is a risky venture. Often buyers find it difficult to find the perfect match for their interests and investment range. As much as the business brokers help sellers, they can help you as a buyer as well.
A business broker offers certain valuable services for buyers:
A business broker will assess the business for its fair market value and set the right price for you.

Business brokers can help you find the right business in the right market according to your preferences and investment.

Business brokers can help you in the legal process, documentation, and taxation.

They can help you with business loans for the investment as well.
Business brokers facilitate both parties in the business valuation and transition process. They make the process seamlessly easier that ensures the business runs smoothly during the whole process.
What to Consider
Business broker services come at hefty commissions though. Brokers offer valuable services to both parties. The complexities of a legal process such as the sale of a business do not come easy too. If you find a professional business broker in your preferred industry, your commission payments are worth it. Finding a good business broker can be an equally daunting task for many. However, the first-timers must not risk their investments for such complex legal matters.
Take a few precautionary notes before you hire a business broker.
Perform due diligence on your broker for their experience and expertise.

Ask for referrals from your brokers.

Evaluate the business broker's past performance, e.g. check their success rate for completed business sale transactions.

Check whether a business broker needs to be regulated in your state.

A business broker's professional membership with an association body would be an added advantage.

Negotiate your commissions, proceed with the documented process, and evaluate the brokerage process at each step.
Learn More
Contact AW Business Brokers for a complimentary consultation. New clients welcome. Call (508) 492-8728 or request a call online.