Business Valuation Companies
Business Valuation Companies | A business valuation is the process of evaluating the total economic worth of a business.  You can reach out to business valuation companies to professionally go through the process. However, understanding the process can help you make the most informed decision.
Here are a few key steps to keep in mind when going through the business valuation process. 
Consult Business Valuation Companies
The first and the right step in a business valuation is to consult a business valuation professional. A seasoned business broker can help you determine the correct business value.
Every business valuation transaction is unique. Each business offers a different proposition. You'll need to understand the economic value of the business through appraising financial and non-financial metrics.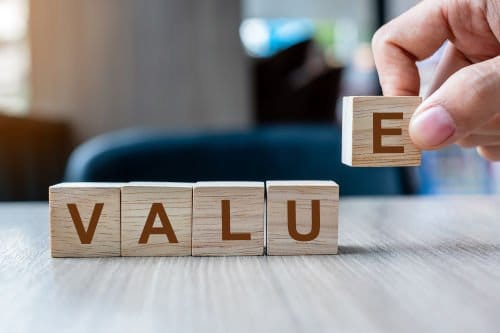 An experienced business broker can help you choose the right method of business valuation. For instance, intangible asset valuation is a sophisticated task that a professional can best perform.
Understand the Purpose of Business Valuation
You may need to go through the business valuation method for different reasons. Understanding the purpose of business valuation can make the whole process easier for you.
You may go through a business valuation process if you:
Want to sell your existing business

Are applying for a loan or line of credit

Want to offer ownership share to another partner or employees

Are willing to buy another owner

Need an evaluation for tax purposes
The purpose of business valuation can help you choose the right valuation method and reach a final decision quickly.
Understand the Business Valuation Assumption
Understand the assumption behind a business valuation. A business valuation can be between two willing parties. It may happen due to legal issues such as a court order. A business valuation may be required for liquidation purpose as well.
Once you fully understand the premise of business valuation, you can better understand the economic worth of the business and how business valuation companies work. An ongoing concern business valuation would be different from a forced liquidation. Similarly, a merger or acquisition can be differently viewed as well.
Analyzing Business Data
The client should provide all the relevant financial and compliance data to the business evaluator. These records should include financial statements, bank statements, tax compliance, business registration, licensing, patents, etc.
These documents help the appraiser assess the profitability as well as the legitimacy of the business. It is an important step in the business valuation process. For instance, non-financial records such as patents or trademarks can prove more valuable than financial statements for many businesses.
Determine the Market Value of the Business
In short, there are three broader categories of business valuation methods to determine the market value. The appraiser can choose a single method or all three to reach an agreed market value of the business.
Asset-Based Valuation
If all assets are owned by a business such as by a corporation, asset-based valuation can provide a useful starting point. However, in some cases, it can be difficult to apply the asset-based valuation method. For instance, for a sole proprietorship where all assets are owned by the business owner.
Earning-Based Valuation
Business evaluators can take two approaches with earnings-based valuations.
They can either capitalize the past earnings of the business to determine the business value in today's price.

They can discount the future cash flows arising from the business to determine the business value.
Both methods can be useful in certain situations. For example, the cash flow or earnings-based valuation method is the most widely used valuation method.
Market-Based Valuation
In some cases, business evaluators may use market-based comparisons to determine the business value. For example, it requires sufficient data to compare similar businesses. Importantly, evaluators should compare businesses in the same industry and within a closed timeframe.
Linking historic Performance with the Future
A key step in the business valuation process is to link the historic performance of a business with future potential. In addition, a business could perform well today, not so in the coming years for several reasons. Many businesses cannot keep pace or adapt to changes timely.
Arrive at an Agreed Business Valuation
Finally, the business evaluators should have sufficient information to reach an agreed business value. The final step involves summarizing the whole process of business valuation. It also involves effective negotiation between the seller and potential buyer of the business.
Moreover, business valuation is a sophisticated and complex process. You must consult a professional business broker to get the desired results.
Learn More About B
usiness Valuation Companies
Contact AW Business Brokers today. Call (508) 492-8728 or book online.