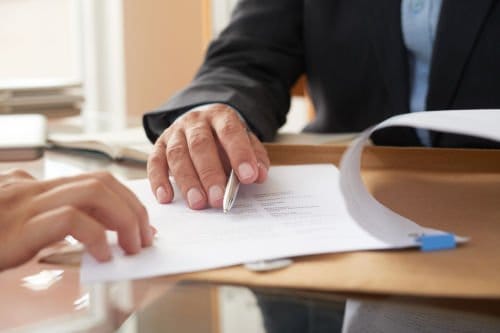 Buy My Business
Buy My Business | Selling a business can get easier with the help of a professional. However, you must know the process before hiring someone. Familiarizing yourself with the process can help you negotiate a better price.
You must set realistic objectives with your business sale proposition. One of the key factors affecting a business sale is the motive behind the move. For instance, if you are selling a business for retirement, it will have a totally different scenario than selling a business for relocation purposes.
Let us share a few useful Buy My Business selling tips with you.
Create a Business Selling Plan
Creating a formal Buy My Business plan before selling your business is essential. You'll need time to prepare before making a call on the business. You can start by creating a perfect sales pitch just like you'd do for selling your business products.
Preplanning would help you improve several key metrics that can directly affect your business value. For instance, you'd like to improve profitability measures before putting it up for sale. That would need substantial time to achieve if it's not already going your way.
Know When to Sell
Knowing when to sell a business can create a significant difference as well. You can understand it by starting to explore the right reason for selling your business. For instance, whether you are relocating or retiring.
Another key point to remember is the right financial situation of the business. Selling a business when it incurs losses and selling it when it makes profits would yield two extremely different outcomes. Similarly, a profitable business with high leverage (debt- to-equity) would also struggle to get the right price from smart business buyers.
Hire A Professional Business Broker
If you know the buyer outright, you can save money by doing it yourself. However, it is seldom the case unless you're just transferring the ownership to a family member.
Hiring a professional business broker would save you money, time, and litigation. An advice of a professional can help you get the right price and sell the business to the right buyer. Also, you'll feel the comfort of talking to an experienced professional whenever you need to discuss something important.
Determine the Business Value
The first task that you can assign your business broker is to get you the right business valuation. A business valuation can be performed with several methods. Choosing a valuation method would largely depend on the nature and industry of your Buy My Business plan.
A business in a service industry such as a dental practice would own a large proportion of intangible assets. Evaluating intangible assets is a complicated task that a qualified accountant can perform.
Negotiating a Realistic Price
Once you know the business value, it's time to set a realistic asking price. You can use different business valuation methods including market benchmarking to determine a realistic price.
You'll start receiving quotes from different buyers with varying offers. However, choosing the right buyer and negotiating effectively is a delicate task. Again, seeking help from a professional at this stage would help you in your Buy My Business plan.
You can perform a quick background check on the bidding buyers as well. For instance, if you are selling a dental practice, choose a buyer from the relevant industry.
Answer the Sales Questions/Objections
Even profitable and successful businesses do not run with perfection. Buyers would also seek the help of a professional. Thus, it is inevitable to face objections and questions regarding your business operations. As a smart seller, you should address these objections and answer them to satisfy the buyer.
For example, your business may have a bank loan that would seem unreasonable to the buyer at first. You can explain the planning process and the motive behind acquiring a business loan. Similarly, addressing issues regarding your operations or legal documentation would make the process smoother.
Keep your Business Documents in Order
You'll need to keep your business documents in order before you can finalize the deal. Important business documents include business ownership documents, tax returns, accounting records, financial statements, bank statements, and so on.
If your Buy My Business possesses any licenses or patents, make sure to keep them valid. You should also ensure to renew any other licenses that are important to your business.
Finalizing the deal and closing it out can be easy with the help of a professional. A business broker can help you with every aspect of selling a business. Thus, you'll save money and time in the long run by hiring a professional business broker.
Learn more with AW Business Brokers. We help businesses of all sizes and and industries. Contact us online and get started today.