Selling A Business
Selling a business is a complex task. Small business owners spend precious time and money in constructing their venture, but often fail to realize the gains in the end. From wrong business valuations to the tax implications, several steps can cause you thousands of dollars.
Finding the right buyer that pays you the right price for your business is one step of the whole process. Selling a business requires a thoughtful approach. Knowing these steps can save you time and money.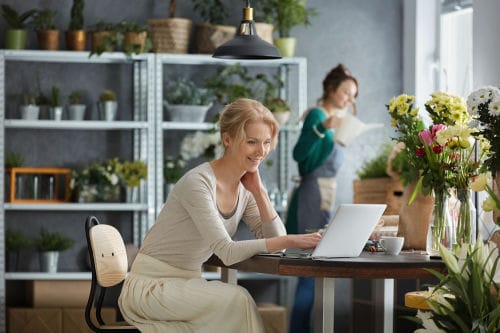 Prepare Ahead of Time
Selling a business will take time. You can't just wind it up and close the deal with any buyer. Your business valuations for a distressed business and a successful one will vary significantly. Planning ahead of time will ensure you get the right price for your hard-worked business.
Decide clearly on the reason for selling the business. Decide whether you want to sell the business or part of it. Ending a partnership, changing the business ownership, and retirement are all different purposes of selling a business.
Your preplanning should include keeping the financial statements in order. Set a realistic goal of achieving the sales that you can back with records. Any serious buyer would ask for proof. Once you preplan, you'll have enough time to set financial goals rightly.
The importance of preplanning is that it will allow you to sell the business at the right time. You'll be able to choose the right time to sell, rather in compulsion.
Talk to a Professional Business Broker
Business brokers know the market. They know who wants to buy or sell and at what price. A professional business broker can streamline the whole process for you. Maintaining confidentiality should be of utmost importance during the whole process for you. A professional broker will keep confidentiality and arrange the right buyer for your business industry.
Small business owners often make the mistake of not hiring a business broker to save costs. However, the business valuation and tax implications with selling a business are complex tasks. These mistakes can cost you more than paying commission to a business broker.
A business broker can also help you negotiate the prices effectively. From marketing your business for sale to closing the deal, a broker can ease up the whole process for you.
Business Valuation Process
A business valuation can take different approaches. Potential buyers may use a different business valuation than yours. Again, keeping in contact with a business broker or a CPA would help you out here.
Set a realistic asking price for your business. A business sold for ongoing concern will take a different evaluation than for liquidation purposes though. Consult your professional partner for including intangible assets, Goodwill, and financials.
A professional business appraiser can facilitate you with setting the right price. As you started planning out the sale early, the circumstances by the transaction time will vary. Your business finances may change by that as well. Anticipating the future revenue movements and asset valuations will ensure your ask for the right price at all times.
Negotiate effectively
Your business broker and appraiser may not be the same as the buyer. There are no set rules for business valuations, which means there will always be a conflict for setting the right price. The only tact in your hand will be to negotiate effectively with your potential buyers.
Keep consistency in your approach and take your broker into confidence. Asking for variably different prices will damage the cause. A professional broker will be in a better position to negotiate the price and terms. 
Considerations for the profits and Assets
Marketing your business for sale and business valuations are half the job done. Many small business owners make the mistake of drawing out profits and liquidate assets more than they should before the deal. Remember, you showed these assets to your broker or a potential buyer in valuation and price negotiation steps.
Always consider the personal assets separate from those owned by the business. Small and medium-sized business owners often have assets used for both purposes. Again, consulting a professional here would save you the last-minute deal problems. It will also save you the tax implications.
Complete the Paperwork
You may receive a request for some due diligence from the buyer. Stay open to potential buyers making good offers. Once you negotiate the prices through your broker, it's time to protect you and the business legally.
Protect your business sale deal with a written contract. Keeping the business sale process in writing will protect you against any unwanted litigation.
Contact AW Business Brokers today! We offer expert service and have over 20 years of experience. Call (508) 492-8728 or request an appointment online.